Family run business message
Designed & Manufactured Message
general delivery message
| | | | |
| --- | --- | --- | --- |
| | 5 Diy Ladder Tips For Springtime Jobs | | |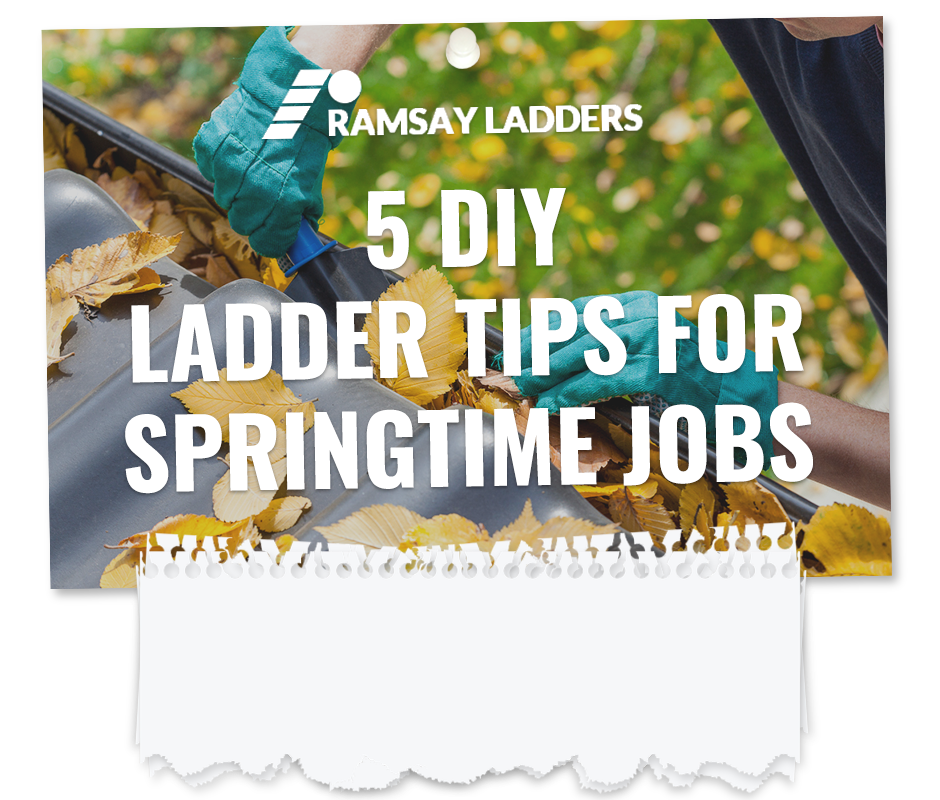 Spring has finally sprung, so now is a good time to start planning those odd jobs around the house. But whether itís cleaning the windows or painting soffits, one thing most springtime jobs require is the use of a ladder. So we thought it would be a good idea to go over a few basic ladder safety tips one more time because when it comes to using ladders you can never be too careful.
It may seem silly, but just like a pilot, you should carry out pre-flight checks on your equipment before you use it. This is particularly important the first time you use your ladders each season. You need to specifically check for damage to the joints, feet, rungs, stiles and locking mechanism. Most ladders get stored in the shed or garage over the winter months where they are subject to damage. If you have wooden ladders pay particular attention to the rungs and styles which can become loose after prolonged temperature changes throughout the winter.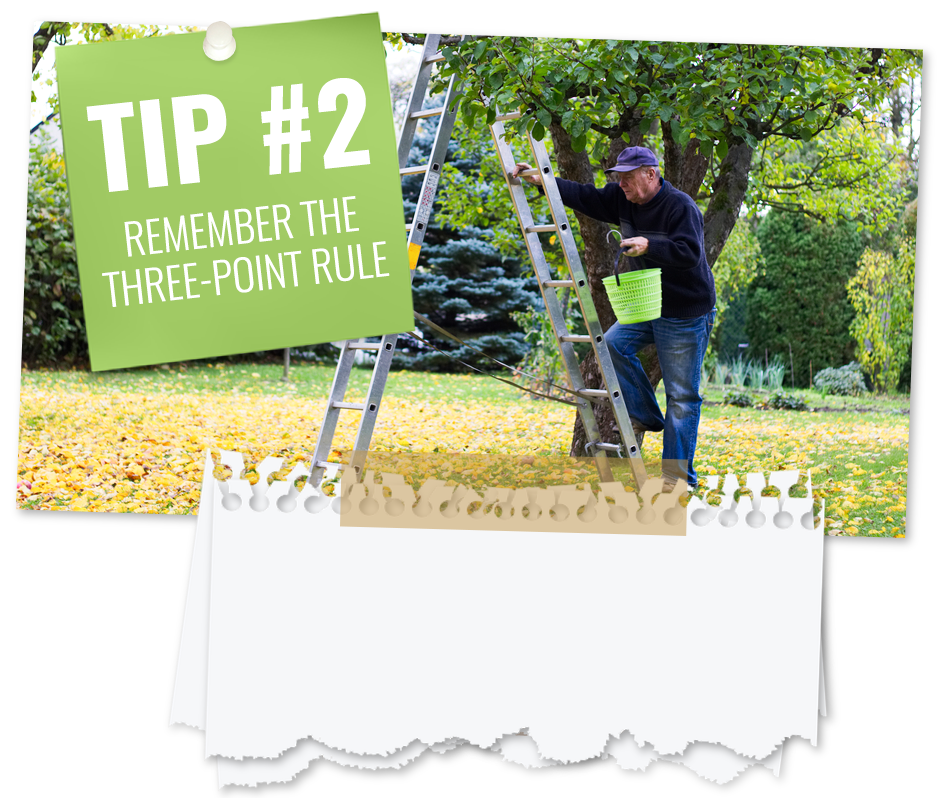 Regardless of what task you are using your ladder for, you should remember the three-point rule. ALWAYS maintain three points of contact with the ladder at all times. This means two feet and one hand, so no holding a paintbrush in one hand and a bucket in the other. Most ladder accidents happen because the three-point rule is broken. So donít risk losing your footing and use bucket hooks and tool belts to keep your equipment to hand while keeping your hands free.
If youíre doing any work that involves electrical wiring, such as fitting an extractor fan, removing interior lighting or installing an outside light, you should avoid using aluminium ladders and use fibreglass ladders instead. Fibreglass ladders donít conduct electricity which makes them much safer to use than aluminium ladders for electrical installations. Also messing with electricity is dangerous, so you should always leave electrical jobs to a qualified electrician if youíre not sure what youíre doing.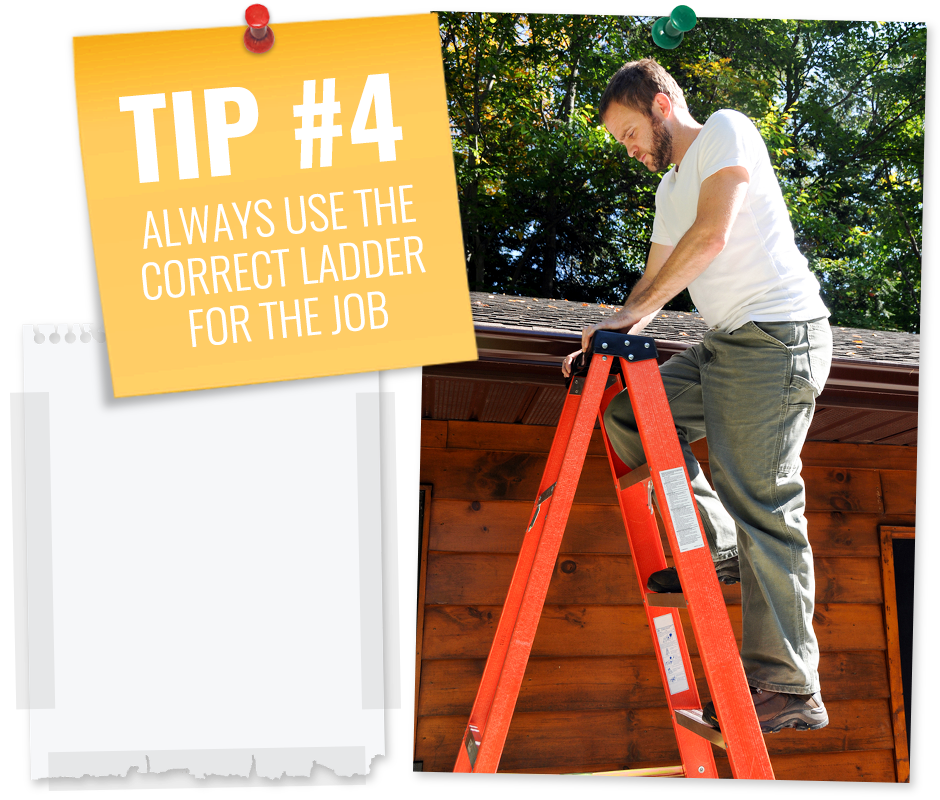 When carrying out DIY tasks it is vital that you always choose the correct ladder for the job. So if youíre doing interior decorating, you should always use a step ladder or combination ladder, because these are much safer than standing on a box or chair. Similarly, if youíre cleaning out the guttering you should only use extension ladders that have the required reach. Never be tempted to use a ladder that is too short for the job. This is a recipe for disaster and will most likely result in serious injury if you fall due to overreaching.
Lastly, always make sure the ground is even before you attempt to set up your ladders. Any sort of slope will result in the ladder becoming unstable when you are stood at the top of it. The same precaution should be taken when ladders are used on grass, which may look even, but if the grass is wet it can cause your ladder to slip. In such cases consider using a ladder mat, or leveller, to keep the feet of your ladder firmly secured on a level plane.

Ladder safety is paramount, more people are seriously injured or killed using ladders than any other type of DIY equipment. Last year in the UK there were an estimated 43,000 non-fatal accidents that required hospital treatment as a result of falling from a height. That is more than 117 people a day. By using these five tips you can reduce the risk of injury and ensure your DIY projects are completed on time and without incident.
| | |
| --- | --- |
| | |